Hamburg, 4 July 2019
Voxel-Man has introduced a new module for its surgery simulator Voxel-Man ENT. With Voxel-Man 3D Printing, you can create your own digital models for 3D printing at the touch of a button.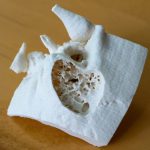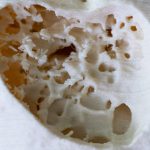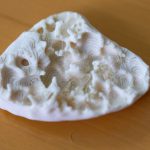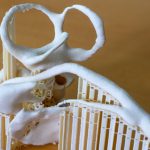 As a decisive innovation, the printing function is available at any time during the simulated surgical intervention. Thus, you are not limited to standard anatomy models, but can create your own intraoperative 3D prints – at exactly the stage that is most interesting for you or your students.
In addition to printing surgical models, it is also possible to generate a printout of the part of the bone that was removed during the intervention. This "negative" shape represents a first step towards the intraoperative creation of individual 3D printed implants.
The new 3D printing module is compatible to the Voxel-Man Tempo and Voxel-Man My Cases training modules. It is therefore available for all standard training cases as well as your imported DICOM images.
Voxel-Man 3D Printing supports various 3D printer file formats (STL, OBJ, AMF) for single and multi-color models. The created files are suitable for all types of 3D printing processes and materials such as thermoplastics, plaster, or metals. All models shown here were printed on a Prusa I3 MK3S (3D printer not included).
Voxel-Man 3D Printing will be available in the first quarter of 2020.