Main Content
VOXEL-MAN
VOXEL-MAN designs and manufactures virtual training simulators for medical education.
Modern surgical techniques require manual dexterity and a thorough understanding of the surgical anatomy. To keep the risk for patients as low as possible, a significant amount of training is required. Traditionally, training is largely based on human specimens, which is increasingly reaching ethical and economic limitations.
VOXEL-MAN virtual training simulators are different. The surgery simulator VOXEL-MAN ENT combines VOXEL-MAN Tempo for ear surgery and VOXEL-MAN Sinus for endoscopic sinus surgery. VOXEL-MAN My Cases lets you import your own CT scans, and VOXEL-MAN 3D Printing lets you create printable 3D models of your digital surgical site. The training simulator VOXEL-MAN Dental covers various forms of tooth preparation in dental education. VOXEL-MAN Sonography is a training simulator for various ultrasound examinations in internal medicine, including endoscopic ultrasound (EUS).
The effectiveness of our training simulators is demonstrated by numerous independent validation studies.
Events
Hamburg, 26-28 November 2023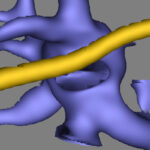 News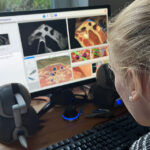 Hamburg, 04 November 2022