VOXEL-MAN 3D Printing is an optional module for the VOXEL-MAN ENT surgery simulator and the VOXEL-MAN Dental training simulator. With this module and a 3D printer, you can create physical models of your virtual surgical site.
With VOXEL-MAN 3D Printing, you can
Create illustrative models of your surgery – pre- intra- and post-operatively, whatever is most interesting for you or your students, simply at the touch of a button. These are models which you cannot buy anywhere.
Create 3D models for complementary exercises in the surgical training lab – with exactly the same anatomy as in virtual training.
In connection with VOXEL-MAN My Cases, create 3D models from your own CT data.
Not only represent the anatomy, but also create 3D models of the parts that you have removed during surgery.
The 3D models can be saved in all common 3D printing formats including Wavefront (OBJ), Stereolithography (STL), Additive Manufacturing (AMF) and 3D Manufacturing (3MF), making it compatible with most 3D printers. Both single-material printing for bone and multi-material printing for bone and other structures are supported. Different quality levels can be selected to optimize print quality and speed.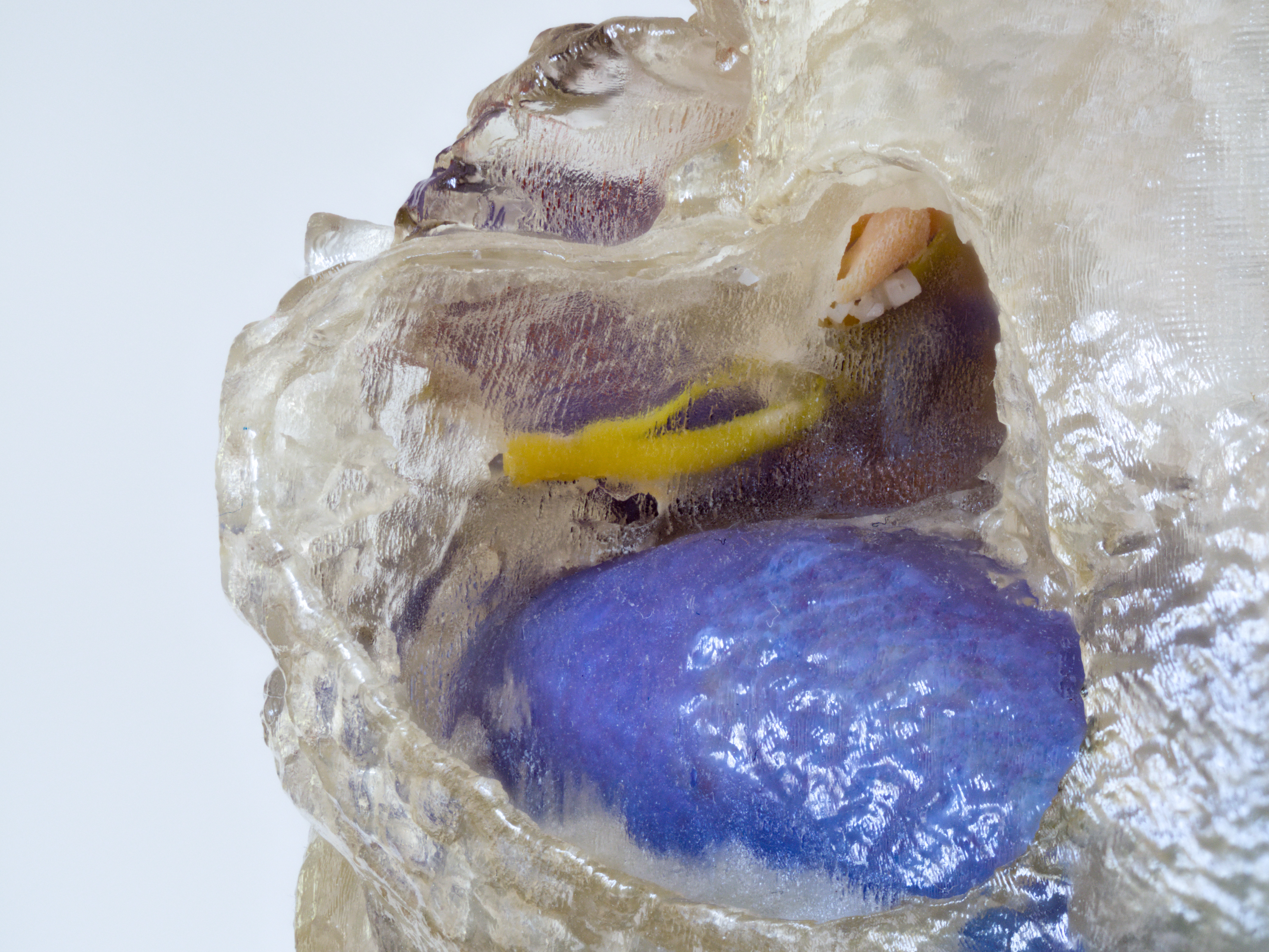 The image shows a 3D model of a surgically opened temporal bone, created with VOXEL-MAN 3D Printing. In this case, a transparent filament was used for the bone, so that various anatomical structures such as facial nerve and tympanic chord (yellow), sigmoid sinus (blue) and incus (brown) become visible. The model was printed on a Stratasys J55 3D printer.
Some typical questions and answers about VOXEL-MAN 3D Printing can be found in the FAQ.