VOXEL-MAN 3D Printing is an optional module for the VOXEL-MAN ENT surgery simulator and the VOXEL-MAN Dental training simulator. Check back for more details to be published here soon.
VOXEL-MAN 3D Printing is available at a special introductory price until 30 June 2021.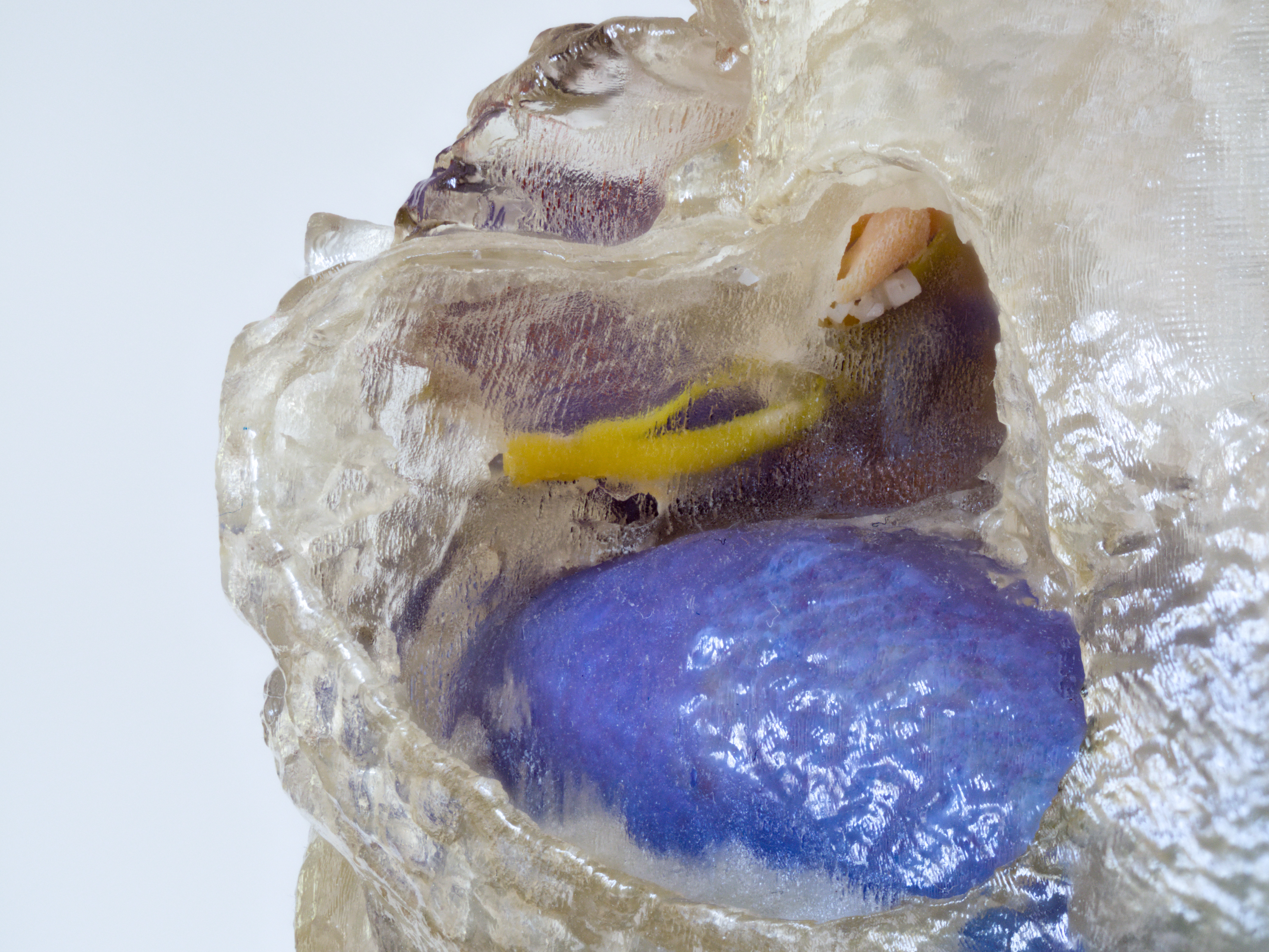 3D model of an opened temporal bone created with VOXEL-MAN 3D Printing. Various anatomical structures such as facial nerve, tympanic chord and sigmoid sinus are embedded in the transparent bone. The model was printed with a Stratasys J55 3D printer.