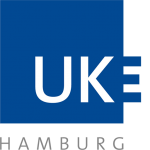 University Medical Center Hamburg-Eppendorf (UKE)
VOXEL-MAN Group
House W26, Entrance A
Martinistr. 52
20251 Hamburg
Germany
Responsible for the content: Dr. Andreas Pommert
The University Medical Center Hamburg-Eppendorf is a corporation under public law and a sub corporation of the University of Hamburg. VOXEL-MAN is a registered trademark of UKE in Germany and other countries.
VAT Identification Number: DE 218 618 948
General remarks
This website is provided for information purposes only. All offers are subject to change and non-binding. Our General Terms and Conditions for VOXEL-MAN Products as well as our Technical Specifications apply, which are available on request.
Copyright
Unless stated otherwise, all contents of this website are subject to German copyright regulations and corresponding international treaties. Any use of it, in whole or in part, in digital or other form, requires our prior written permission.
All trademarks, brand names and logos are the property of their respective owners. For embedded YouTube videos, the license as stated on the respective YouTube page applies.
Privacy policy
Information on how we handle your personal data can be found in our privacy policy.
Image credits
The photos used as banners on the homepage and the surgery simulators page, as well as for various icons, are courtesy of Christian Stelling Fotografie, Hamburg.
Map images are based on OpenStreetMap data, © OpenStreetMap contributors.